Chunky Two Tone Necklace $58.00 - Saboskirt
Gold Metal Belt $38.00 - Saboskirt.com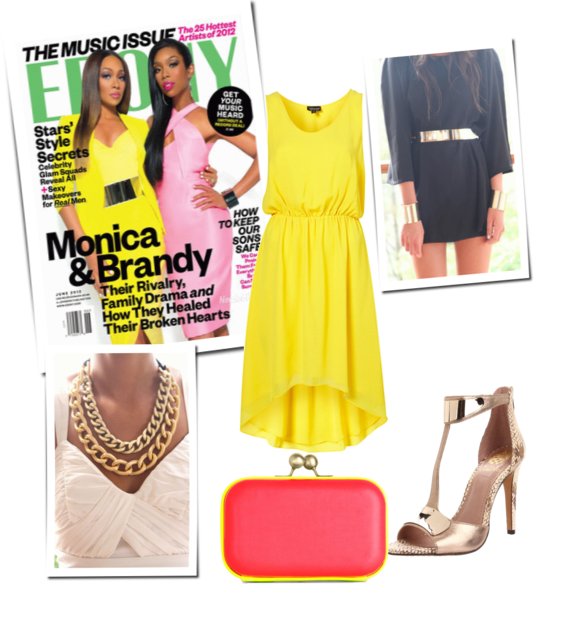 Happy Tuesday all! I hope you had a wonderful holiday weekend! Mine was very relaxing, but its back to work again. I was glancing through the latest issue of Ebony on my way in to work today, with Monica and Brandy on the cover. The softness of the yellow dress on Monica and the heavy duty metal belt look really cool to me, so I had to see if I can find a look for less option. Monica is wearing a dress by Helmut Lang ($304) and Theory jacket ($398), but since it's officially hot in the city I skipped the jacket and went with this dress from TopShop. It has a softness to it as well, and the high/low hem is perfect. www.Saboskirt.com has a similar belt to what Monica is wearing for just $38.00 which is a steal. I like to keep things minimal, so I accessorized the rest of my look with gold accents and clutch in a pop color. I think this look is so perfect for now and you can definitely wear this look to a number of places. Have a great day everyone!!XOXO!!
Comments
If you are already an OnSugar member, or would like to receive email alerts as new comments are made, please
login
or
register for OnSugar
.