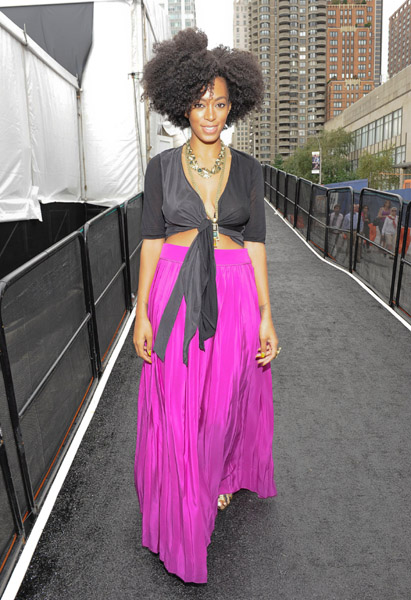 Solange Knowles (image source)
It was super hot this weekend and the heat continues today! I'm going on vacation in another week to the Caribbean and looking for some looking cool while beating the heat style inspo. I came across this pic of Solange Knowles in this gorgeous maxi skirt from Tracey Reese and that was all the inspiration I needed.
I'm loving the pop color of this skirt and the top she paired it with. What I also really love is how the skirt is super versatile and great for keeping cool in this hot weather. For work you can pair this with a blazer, cami and  statement accessories if you work in a creative environment or wear a more neutral tone skirt, if your office is conservative. This is also, a great look for vacation of course or just being out and about. 
I found some great options at different price points here, for you to check out! Keep cool and enjoy your week all!!