If you can't tell by my last few posts, it's all about color for me in everything!! Check out my latest inspirations; Minkoff, Macarons and Louboutins!!
Rebecca Minkoff Bags + Macarons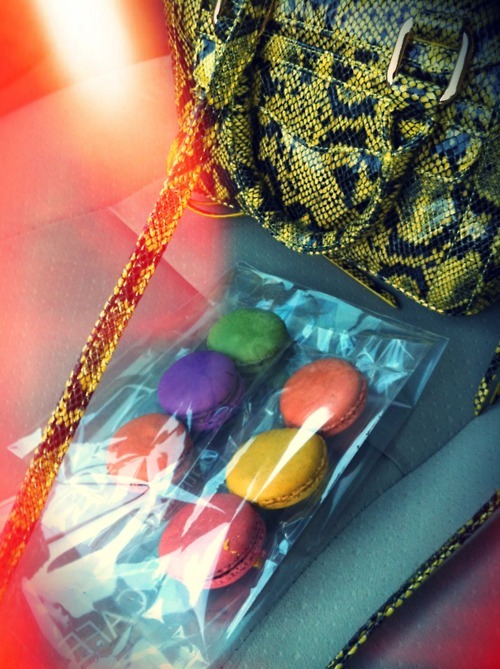 (Image via http://lovenotes.rebeccaminkoff.com)
I love the whole collection of bags from Rebecca Minkoff, but I'm really liking the yellow snake on this bag here; it's so vibrant and chic! Looks really good next to the macarons here.
If you've never had a macaron, do not hesitiate to try it! Trust me, you will not regret!! My personal faves are espresso, coconut and vanilla. I literally walk by Macaron Cafe daily so it's hard not to get a few every other day!  They taste sooo good and are visually appealing to the eye...makes for a great experience :-)!!
You can get macarons here in the states @ http://macaroncafe.com or abroad from LaDuree http://www.laduree.fr/
Christian Louboutin Unbout Illusion Pumps
I saw them for the first time on instagram the other day and had to find out, who, what, wear..lol! Of course, I found a pic of Solange Knowles with a black pair on...love her whole look here! Im really loving her style transformation of late...you can tell this is really her and not a contrived version of who she thinks she should be!!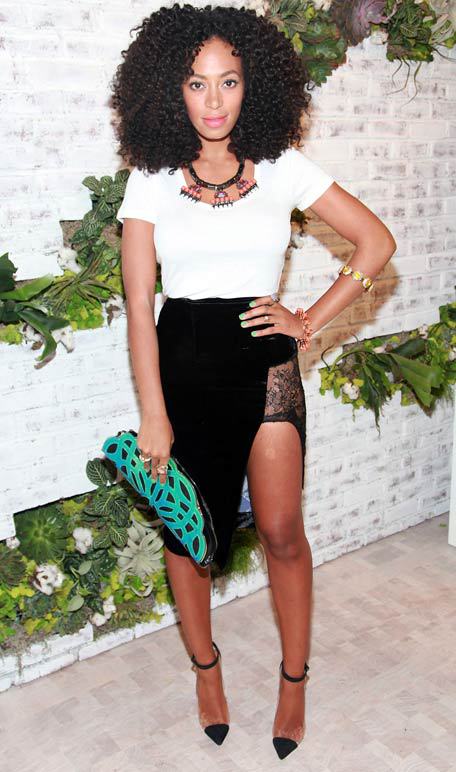 Solange is rocking a tee by Splendid, Skirt by Maki Oh and clutch by Lie Sang Bong...
I have to do a look for less post on this one!!
(see here for image sources:http://weheartit.com/modehaven)
Enjoy your weekend :-)!!